Restocker demand keeps sheepmeat market firm
Growing gap between trade and re-stocker lamb prices continues to widen.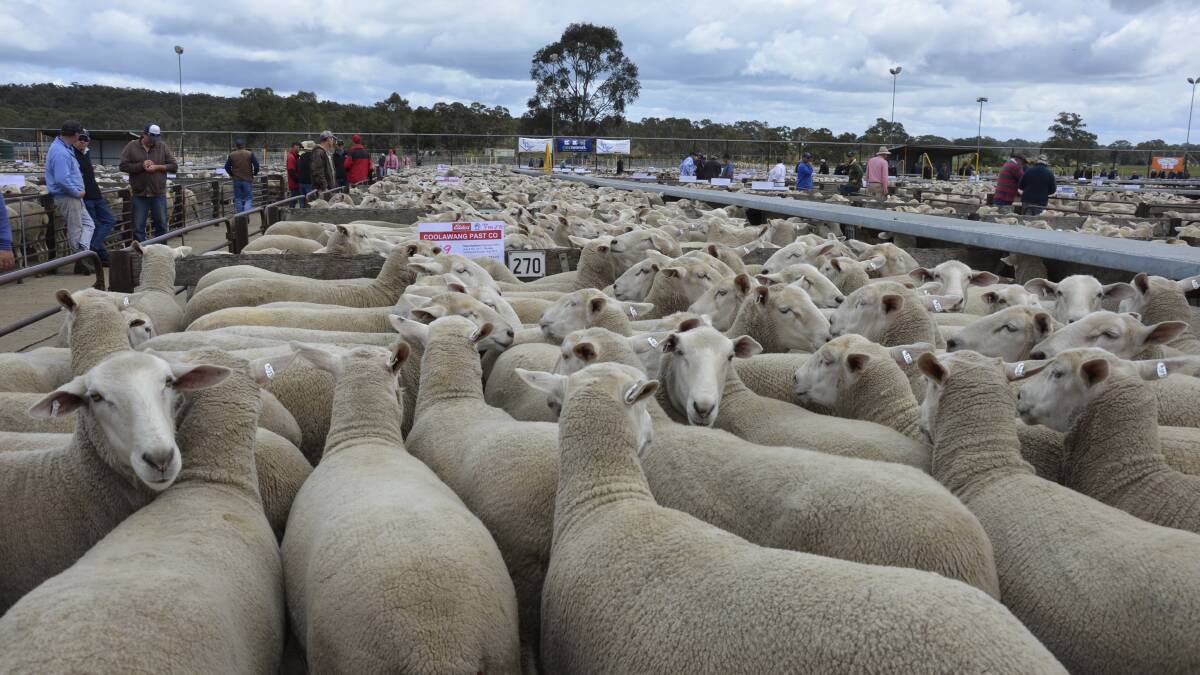 Last week the supply of sheep and lambs continued strongly, but prices held relatively firm across the nation.

And in March and April supply was higher year-on-year, but prices again prices managed to hold their ground.
According to industry specialists, current market trends indicate that while many producers are selling increased numbers of stock, they are also continuing to strategically rebuild their flocks, with an eye on the longer-term.
ANZ's director of industry insights and agribusiness Michael Whitehead said this is particularly illustrated by the growing gap between trade lamb and re-stocker lamb prices.

"In terms of differential, re-stocker lambs are trading at highest premiums over trade lamb in years," Mr Whitehead said
"This is a good indication of the ongoing ongoing confidence in the market by producers."

On Monday the MLA Eastern States Daily Indicator report saw the trade lamb indicator at 809 cents per kilogram, a decrease of 88c from the same time last year while re-stocker lamb was priced at 912c/kg, well above the trade price, albeit down 44c year-on year.

The Victorian re-stocker lamb indicator on Monday was 907c/kg, five cents above this time last year.
Mecardo managing director Robert Hermann said it was all about the timing that saw re-stocker lamb prices climb.
"The Australian sheep industry found another buyer to offset the effect the Covid-19 pandemic had on the industry last year," Mr Hermann said.
"The breaking of the drought couldn't have come at a better time for livestock producers.
"We saw this in meat prices overseas. The immediate global influence on price from Covid-19 was offset almost in identical timing by the breaking of the drought.

"Suddenly we had a new buyer in our livestock markets and that was the re-stocker.

"Prices of mutton and lamb went up and they were driven by local situations."
Mr Whitehead said one exception to the trend has been in WA where poor weather conditions have seen producers seeking to offload stock at a far greater rate than in the east.

"The ongoing rebuilding process has also been a major factor in the decline in mutton production," he said.

"As many farmers chose to retain their old ewes in 2020 to help rebuild their flocks, the gap in the market saw mutton production fall by 33pc year-on-year to around 152,000 tonnes."

In contrast, lamb production stayed relatively flat, falling by less than 3pc in 2020, to just under 490,000 tonnes.

Would you like to comment on this article?
Thanks for providing feedback.