Maranoa Beef honoured with spot on Governor's menu
A Western Queensland paddock to plate business has landed a spot on the menu at Government House.
Roma producers Craig and Bec Beissel pride themselves on producing quality grass-fed beef and now it's earned them a spot on the menu at Government House.
Craig and Bec Beissel, along with children Beau, 10, and Maggie,7, started up their business Maranoa Beef in 2016, focusing first on paddock to plate hampers.
From there the operation has grown to make weekly deliveries into Brisbane, also supplying meat to restaurants and bakeries.
But the latest feather in their cap has been a coveted spot on the autumn menu for the Office of the Governor, which will see the branded beef dished up at receptions, dinners and Government House hosted functions.
Ms Beissel said Maranoa mayor Tyson Golder had advocated for their beef while meeting with a representative of the Office of the Governor.
"The Office of the Governor tries to showcase as much Queensland produce as possible but to a certain extent it's rarer for them to hear of a branded beef producer from so far out west," she said.

"We just feel so honoured."
The Beissel family runs their predominantly Droughtmaster breeders on long-term agistment near Charleville, before bringing weaners back to the family property Pine Tree, 15km east of Roma, to be finished.
Due to the drought, the Beissels are back down to running about 700 head, meaning they have also looked elsewhere to source grassfed beef to meet the demand for their products.

They found the perfect contender in their neighbours, John and Ann Martyn, who became Maranoa Beef's first inner circle producer.
"It was one of our goals to expand our relationship with our beef producers who share the same ethos as us, with an emphasis on grassfed beef and animal welfare," Ms Beissel said.
It's been a successful start to the year for the family, who had a rough time in 2018 while Beau battled Q fever.
"We were touched with how our customers and our community really supported us through that time," Ms Beissel said.

Maranoa Beef is also continuing to supply meat for the four Uncle Bobs Bakery outlets in Brisbane, with the Port Office Hotel another important customer.

While the Port Office Hotel is currently closed after a fire in January, the Beissels are ready to start supplying beef once they reopen their dining room.
Closer to home, they've also earned a spot on the menu at the Roma Explorer's Inn.

Maranoa Beef took part in the TSBE Food Leaders Australia Emerging Exporters program in 2018, but for now the Beissels have decided to keep their focus domestic.

"I think if people feel like they have that connection to their farmers, that's really special thing," Ms Beissel said.
"We really like sharing our story about our care for our cattle and the custodianship we really feel about the land.
"There's real opportunities for all farmers to be able to connect with consumers."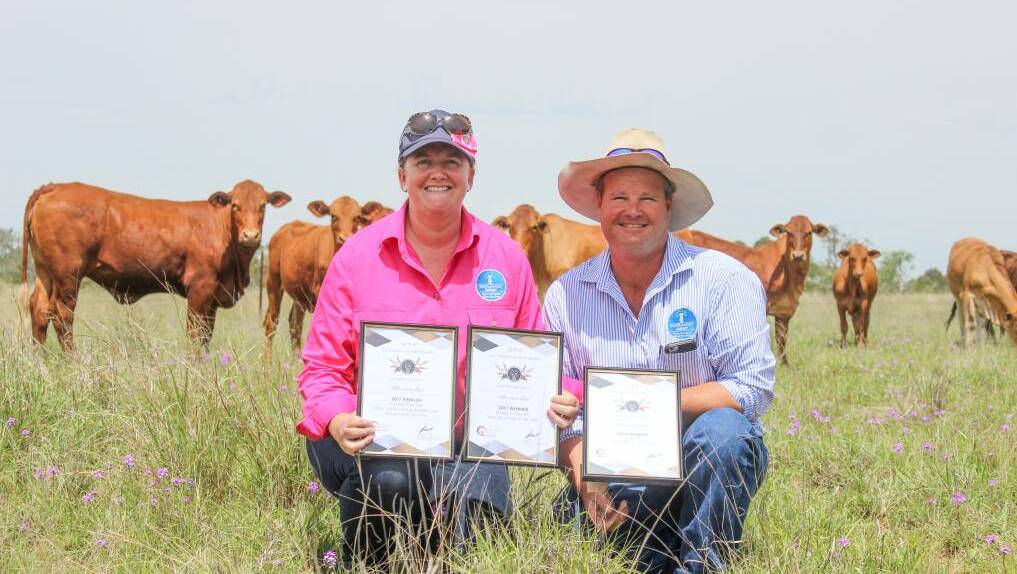 Would you like to comment on this article?
Thanks for providing feedback.